Tropic Dental Care is driven to provide the highest quality dental care in Riverside for every one of our patients. With over a decade and a half of experience, Dr. Dalal has always strived to deliver treatments that leave patients smiling. From cosmetic to restorative procedures, he specializes in a range of options to ensure your smile and teeth are always in their best shape.
Covers Exam, X-Ray,and
Teeth Whitening
New Patient after Completing any Treatment Free in Home Teeth Whitening
0% Interest Free Financing
Free Dental Implant Consultation
Suffering from Dental Pain? Get Relief Today
CALL FOR SAME-DAY
EMERGENCY DENTAL APPOINTMENT
(951) 456-4250
TOP RATED EMERGENCY DENTISTS IN RIVERSIDE, CA

Suffering from Dental Pain?
Get Relief Today
Call for Same-Day
Emergency Dental
Appointment
Top Rated Emergency Dentists in Riverside, CA
Why Choose
Tropic Dental as Your
Riverside Dentist?
Dr. Dalal has the experience and background to provide quality care, but it is about more than that. Procedures can vary depending on the patient. That is why Dr. Dalal and his staff take the time to fully understand your needs and goals when you come into the office. We never rush through any appointment or procedure, instead giving every patient the full time and careful attention they deserve. This allows us to fully adapt each treatment to give you the best possible results in a comfortable atmosphere.
"Best dentist and experience every time! My entire family and I go here and have for years. They are all amazing from the doctor to all the staff members!!"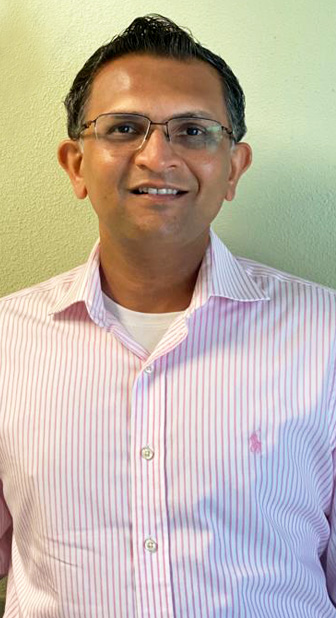 With over 20 years of experience, Dr. Dalal is committed to providing the highest levels of cosmetic dental care.
Restorative Dentistry You Can Count On
There's no limit to what can affect your oral health if you're not careful. Cavities, infections, and more can cause you pain, stain your smile, and more. Contact Tropic Dental Care for:
Cosmetic Dentistry You Will Love
At Tropic Dental Care, you will find the smile you have been searching for. Our cosmetic dentistry services will ensure you always have what you need to keep your teeth smiling straight and shining bright. If you are on the lookout for teeth whitening services, or you need a full-scale smile makeover, we will ensure you are happy with your results.
Show the world your smile, and enjoy healthier teeth than ever before. Call Tropic Dental today! We can't wait to make you part of the family.
"I have been coming to Tropic Dental since 2017, their prices are great. They have awesome staff and Dr. Dalal is amazing, knowledgeable and gentle. I would recommend this office to anyone!"
Experienced Professionals
Flexible Payment Options
Beautiful Smile For You
One Place for Your Dental Care
Convenient Scheduling
Convenient Location
Top of the Line Equipment