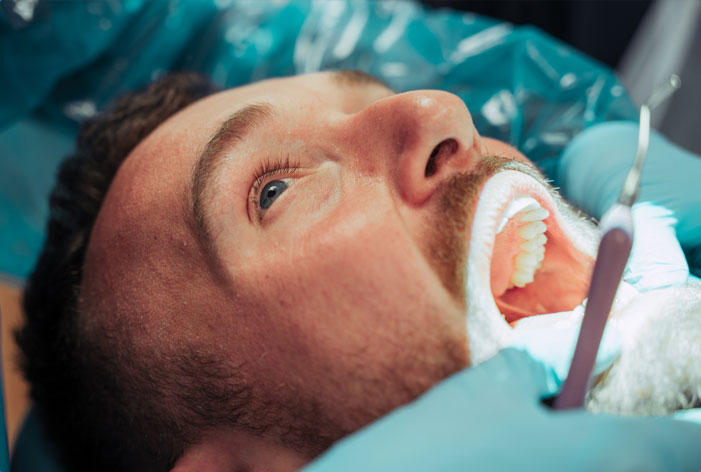 Dental Bonding in Riverside
Tropic Dental Care
…. where your smile is our smile
Dental Bonding in Riverside
Having a smile you love is more important than you might think. Feeling confident in your smile can radiate benefits into multiple spheres of your life, ranging from work to your time with friends. Fortunately, modern dentistry allows for us to provide you with a wide range of cosmetic dental procedures to get you and your smile looking your absolute best. Tropic Dental Care is proud to offer patients personalized treatments for dental bonding in Riverside to give your smile the aesthetic boost it needs, along with some practical benefits. Contact us today to learn more about how bonding can improve your smile, and ask about our other procedures to get your dental health better than ever.
Benefits of Dental Bonding
Dramatic but natural-looking boosts to your smile
Protect your teeth from damage
Improve the size or shape of your teeth
Lasting results at an affordable price
Quick procedure with only a single visit to the office needed
We offer dental bonding as a popular cosmetic procedure that can enhance various aspects of your smile and your teeth. The procedure involves using a tooth-colored resin material that we bond to your tooth, enhancing either the size, shape, or color, depending on your goals. You can even improve all of the above! It also can provide aspects of tooth repair, restoring a chipped tooth or filling in small gaps between teeth. This option has become increasingly popular due to providing results our patients love while at a more budget-friendly cost.
The procedure is fast and can usually be done with a single visit to your office in Riverside, but the results can last for years! For patients who care well for their teeth and come in for routine dental checkups, they can expect their bonding to last up to a full decade, sometimes even more.
What Is the Process Like?
One of the benefits of dental bonding is that you can boost your teeth quickly and comfortably, typically in only one visit. We start with an examination of your teeth and a discussion with you to ensure that we match you with your ideal cosmetic dental solution. In some cases, a tooth might first need treatment if there is decay or more significant damage. Otherwise, we can clean the tooth and apply the resin directly to it, and the whole process is comfortable, rarely even requiring local numbing for a pleasant experience. We then use a UV light to harden the resin to your ideal shape, providing the agreed-upon boosts to the tooth's aesthetic. After that, you can get right back to your daily routine, and even eat almost right after your procedure.
Is Dental Bonding Right for Me?
Dental bonding's main advantages are its impressive results, the quick procedure, and its lower cost compared to other cosmetic procedures. The procedure works for a wide range of patients due to it being able to address several different cosmetic concerns all at once. However, we also offer dental veneers, teeth whitening, and crowns for patients as well. In some cases, you may enjoy one of these other procedures more, based on your individual situation and goals. When you come in for your appointment, our dentist will work closely with you to find what works best for your needs. Contact us today to get started and find out if dental bonding in Riverside is what can take your smile to the next level.
Below are a few signs that you might find your ideal solution through dental bonding.
Do you want to improve the cosmetic appearance of your teeth?
Are you dealing with minor chips or damage to your teeth?
Has the state of your smile impacted your confidence?
Would you like to cover discoloration or stains on your teeth?
Do you want a fast solution that delivers impressive results?
Do you want a treatment that can be reversed if you change your mind?
Emergency Room or Emergency Dentist
Do not let the state of your teeth get in the way of having a full and brilliant smile! With dental bonding, you can get your smile back into great shape, boosting their aesthetic and function at once. We believe that every patient deserves a smile they love sharing with those around them. That's why Tropic Dental Care, dentist Riverside, is here to help you get started on your personalized dental bonding in Riverside as soon as possible. Call us or use our online form to schedule your appointment for a tooth enhancement evaluation today and take the first step toward getting you the smile you dream of.
Schedule Your Appointment Today