Having a smile that you feel confident in is something we believe every patient has a right to. But life can try to get in the way, whether through age, damage, stains, or other factors. But modern cosmetic dentistry has a way for you to get a stunning, bright smile that you can feel confident in. Tropic Dental Care is proud to offer our patients dental veneers in Riverside as a way to give their smiles a lasting boost in their aesthetics. Contact us today to get started on building a plan to give your smile the care and beauty it deserves.
Dental veneers are a solution for enhancing the cosmetic appearance of a tooth using thin shells placed over the teeth. These shells can be made from various materials, depending on your needs and goals. Each shell is entirely custom made to look like a natural part of your smile while still offering impressive improvements. One of the most popular reasons patients seek veneers is to cover up tooth discoloration, but they can serve several other purposes as well. Other benefits include lengthening teeth for a more balanced look or using veneers to reduce gaps between teeth. They can also cover minor chips or damage to give your tooth a smooth, even look and texture.
Veneers can be a long-lasting cosmetic solution, often lasting for years when cared for properly. The good news is that taking care of your veneers is as easy as caring for the rest of your natural teeth. With a healthy at-home oral hygiene routine and routine dental checkups, you can get the most out of your veneers. It is also important to be careful when biting down on hard foods. While veneers are highly durable, they can chip or crack if abused.
Stunning cosmetic improvements to teeth
Completely cover discoloration
Increase crown lengths for balanced smiles
Reduce gaps between teeth
Address minor chips or damage
Lasting results
Natural look and feel
Achieve a smile that you can feel confident about and love
What Is the Process Like?
Getting dental veneers usually takes a few visits to our office. We start by discussing your options and examining the teeth you want to treat, ensuring that veneers are indeed your ideal cosmetic solution. The process usually involves three main steps: taking impressions of your teeth, preparing your tooth, and then applying the veneer. Each step of the process is comfortable and easy. The impressions are to ensure your custom-made veneers fit and match your smile for a natural look.
Preparing the tooth focuses on ensuring the surface is ready to receive the shell and will hold it firmly in place. Placing the veneer is straightforward, and we make sure you approve of the placement before finalizing it. We make every effort to provide a thoroughly comfortable, professional, and pleasant experience from start to finish at Tropic Dental Care. Always feel free to openly discuss any questions or concerns with our specialists. We believe open communication is a foundation for delivering ideal results that patients love.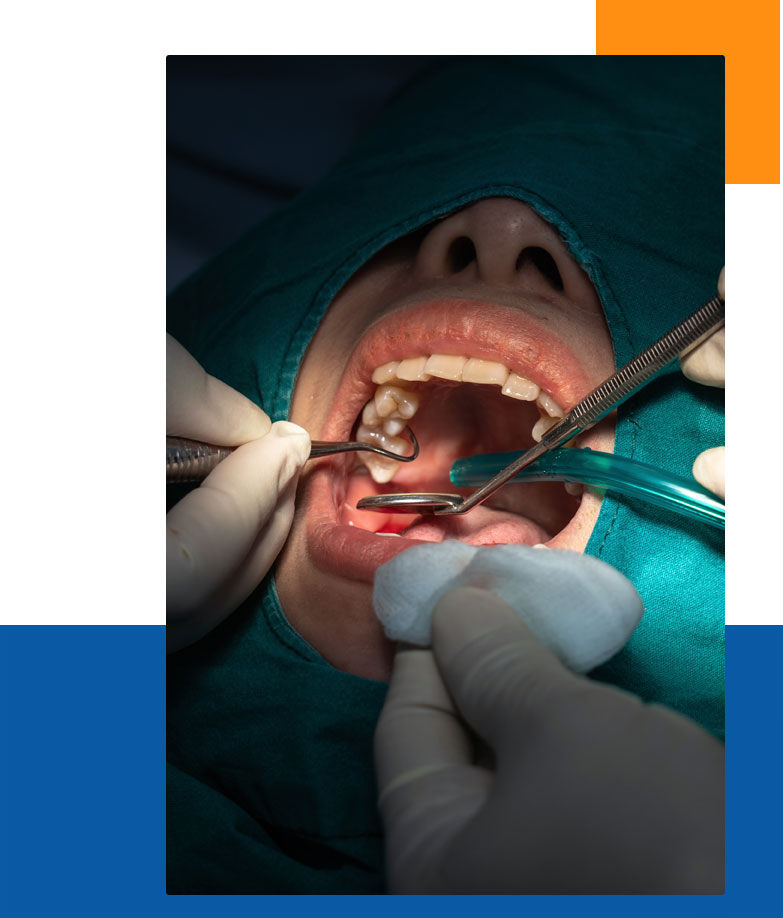 Are Dental Veneers Right for Me?
Veneers are ideal for patients who want to give their smiles a stunning overhaul. However, since they take a few visits, they are best for patients who are ready to take the time to invest in their smiles. Still, we work closely with our labs to ensure our patients' veneers are produced on schedule and with all the custom adjustments needed. Some signs that veneers are right for you include:
Wanting to address severely stained or discolored teeth
Wanting to reduce gaps between teeth
Wanting to increase the length of teeth for a fuller smile
Wanting to address minor cosmetic concerns
For patients who want to address only minor stains or discoloration, we offer professional teeth whitening treatments to give your smile the boost it needs. Our dental specialists work closely with each patient at Tropic Dental Care to find their ideal solution, ranging from fast whitening treatments to lasting veneers in Riverside.
Emergency Room or Emergency Dentist
Having a smile that you want to hide is a challenge to deal with, and the longer you let it continue, the more of an impact it can have on your life in multiple ways. That's why Tropic Dental Care is here to help you get started on your ideal cosmetic dental procedure as soon as possible. Call us or use our online form to schedule your appointment for dental veneers in Riverside today and take the first step toward getting a smile that you cannot wait to share with those around you.
Schedule Your Appointment Today