Having one or more missing teeth can sound small, but it truly has a major impact on your life. Having a full set of teeth is important not only for keeping your smile looking good, but it is ideal for your health as well. So if you are dealing with tooth loss or have had a tooth extracted, then Tropic Dental Care has a solution that you will love. We offer patients high-quality and durable dental implants in Riverside to get your smile back to its best.
What Are Dental Implants?
Dental implants are a solution for replacing missing teeth, one that can last for years or even a lifetime with the right care. Implants are placed one by one, with the base of them naturally fusing to your jawbone to provide exceptional stability. With dental implants, you should have no limits on your diet, allowing you to enjoy these prosthetics as though they were your natural teeth.
Caring for them is easy. Just brush and clean them like your regular teeth. With a healthy dental care routine and regular dental checkups, your dental implants can last for years or even decades. If you are missing a tooth (or a few), then Tropic Dental Care is here to help you restore your smile and enjoy all the benefits that come with it.
Benefits of Dental Implants
Natural look and feel
Easy to care for
Stable, durable, and long lasting
No limits to diet
Prevent changes in jaw shape
Reduce the risk of jaw bone deterioration
Boost confidence in your smile
What Is the Process Like?
Getting dental implants usually requires a few visits to our office to ensure you get tooth replacements that are fully tailored to match your smile. First, we will need to examine your mouth and see if implants are your ideal solution. If you have a tooth that needs to be pulled, we also will need to take care of this before replacing it. If you are a good candidate for implants, we can take impressions of your jaw and surrounding teeth to ensure your replacement looks and feels like a natural part of your smile.
The next step is to place the implant into the gum, where it can fuse with the jawbone for lasting support. However, some patients may first need a bone grafting procedure if they do not have enough jaw bone mass to support the implant. The next steps involve placing the abutment and then the crown (the "tooth" part) on the implant. Each crown is custom made in the laboratory to ensure a fully personalized look to it, making it a natural-looking part of your smile. Once your implants are placed, we ensure that they fit and function properly. If you have any questions or concerns about your dental implants at any point, do not hesitate to give Tropic Dental Care a call.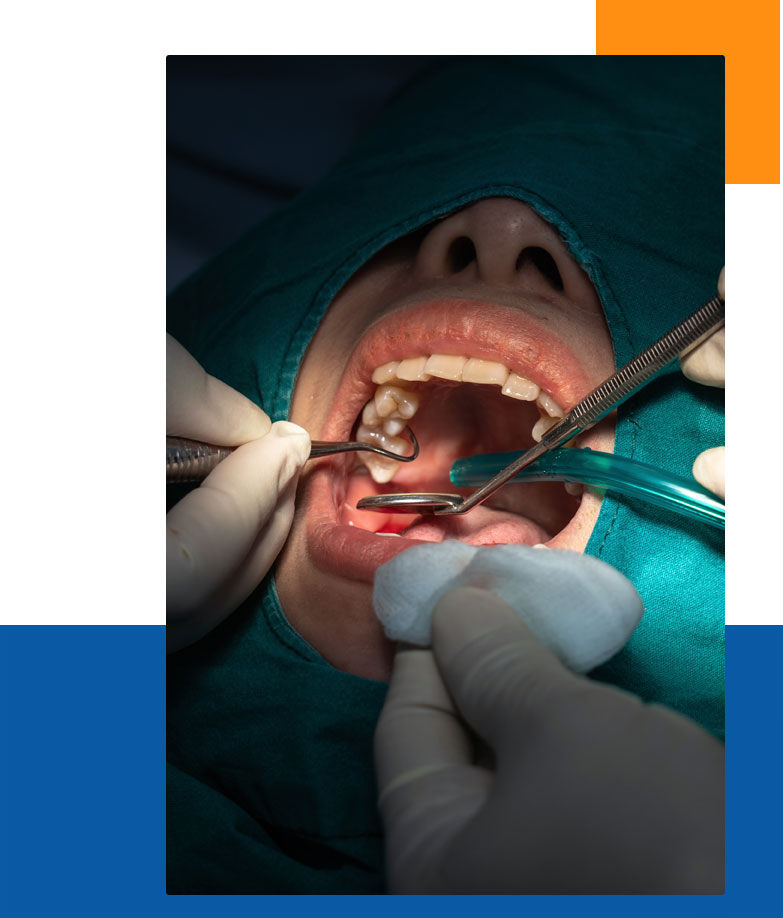 Are Dental Implants Right for Me?
If you have lost a tooth or several, then we recommend looking at your replacement options sooner rather than later. Putting off tooth replacement can lead to lasting changes in your mouth, including jaw bone loss and other changes. So if you are missing a tooth, we recommend giving us a call as soon as possible to get started on a plan for replacing the teeth you have lost. And dental implants may very well be the ideal solution for you.
Implants are the longest-lasting option, providing years or even a lifetime of function while looking just like your natural teeth. Caring for them is also easy and almost exactly the same as caring for your real teeth. They can be perfect for patients who need to replace one or a couple of teeth, but the procedure must be done one at a time. So for patients missing several teeth in a row, or an entire row of teeth, then we may recommend dental bridges or dentures. In any case, our dental specialists will work closely with you to find the best solution for your needs, making sure you get your smile back to 100% and looking better than ever.
Emergency Room or Emergency Dentist
Tooth loss can be a challenge to deal with, and the longer you let it continue, the more of an impact it can have on your life in multiple ways. That's why Tropic Dental Care, dentist in Riverside, is here to help you get started on your ideal tooth replacement option as soon as possible. Call us or use our online form to schedule your appointment for dental implants in Riverside today and take the first step toward rebuilding your smile.
Schedule Your Appointment Today