If you do not feel absolutely in love with your smile, then it might be time to try a smile makeover in Riverside. Cosmetic dentistry is about more than simply improving your looks, it can radiate benefits to multiple areas of your life. Having a smile you love can improve your quality of life and give you key boosts in confidence with a smile you love. Tropic Dental Care is proud to offer our patients the option for a personalized smile makeover to level up their smiles a lasting boost in their aesthetics. Contact us today to start building a fully-tailored plan to get your smile looking its best.
What Is a Smile Makeover?
Every patient's smile makeover will be slightly different. This term refers to a personalized treatment plan for a patient to boost their smile through a combination of cosmetic dental treatments. We work closely with each patient to select the options that will bring out the best results in their individual smile. Below are the options we have for building your unique plan for a smile makeover in Riverside.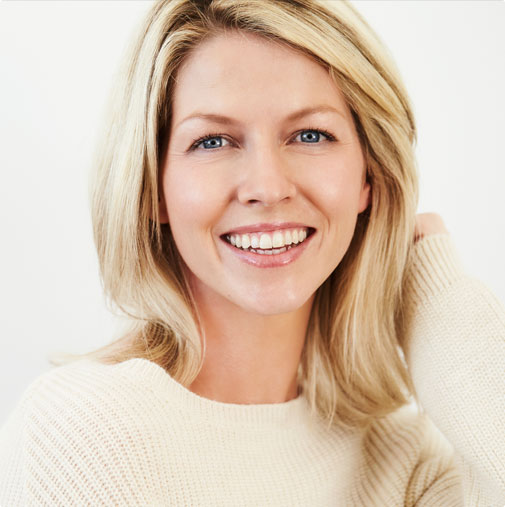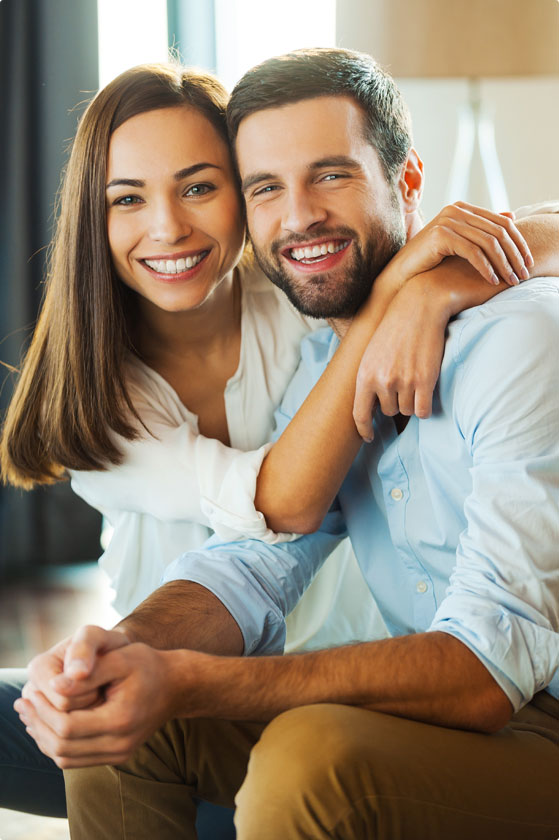 Color-matched bonding is perfect for restoring minor damage to teeth such as chips or cracks.
Tackle stains and discoloration with professional-grade whitening treatments in our office or at home.
These thin shells are placed over teeth to improve their coloration, size, shape, or length. Or all of the above at once!
Crowns
When a tooth has been damaged severely, a crown can restore it back to its full appearance.
Patients love this long-lasting solution to tooth loss, restoring their smiles to 100% with results that look and feel just like natural teeth.
Dental Bridges
Bridges are another tooth loss solution that can restore multiple teeth at once while also fitting in as a natural part of your smile.
Tooth-Colored Fillings
Gone are the days of needing flagrant metallic fillings. Nowadays, you can treat cavities and tooth decay with fillings that match the color of your other teeth.
Benefits of a Smile Makeover
Boost your smile the way you want
Improve multiple aspects of your teeth
Achieve a smile you love and that improves confidence
Repair, restore, or replace teeth as needed
Many treatments also have functional benefits (such as implants and bonding) that protect your oral health
What Is the Process Like?
A smile makeover usually is spread out over several dental visits. However, by carefully selecting and planning your smile makeover, we can optimize the process. That means we will build the plan around making the most out of each visit, delivering some treatments simultaneously for an efficient timeline. While some patients may be able to have their full treatment in one day, other patients can expect to spread full makeover across two or more sessions, usually about a week or two apart, depending on your plan.
Before you start your treatment, we will go over your expected outline to ensure it matches your goals and lifestyle. We then work with your schedule to find an optimal timeline for getting your smile makeover completed and giving you a stunning smile. With flexible scheduling and a range of treatment options, there is a solution waiting at Tropic Dental Care for every one of our patients.
Is a Smile Makeover Right for Me?
A smile makeover in Riverside is ideal for patients who want mild improvements and major improvements alike. In other words, if you want to take your smile up a notch, then a smile makeover could be what you need. While we offer over a dozen options as part of the smile makeover treatment, you can choose only the ones that you need and that will improve your smile. When you come in for your first appointment, we can examine your teeth and discuss your goals, working together to build your personalized plan so that the results match your expectations. Contact Tropic Dental Care today to learn more about this popular cosmetic treatment and get started on your own tailored plan.
We want every one of our patients to feel like their smile is a beautiful part of them. Instead of hiding it, we hope to help you feel proud of your smile and want to share it with those around you confidently. That's why Tropic Dental Care, dentist in Riverside, is here to help you get started on your personalized and optimized cosmetic dental treatment as soon as possible. Call us or use our online form to schedule your appointment for a smile makeover in Riverside today and take the first step toward getting a smile you cannot wait to share with those around you.