Having a smile that you feel confident is one of the most important things in life. Really, it can have an impact on multiple areas of your life, from relationships to self-confidence. So Tropic Dental Care is here to help you get your smile into the best shape of your life, providing cosmetic treatments that will give you the smile of your dreams. 
Tropic Dental Care
 is proud to offer our patients teeth whitening in Riverside to give their smiles a lasting boost in their aesthetics. Contact us today to get started on building a plan to get your smile brighter and whiter than ever.
What Is Professional Teeth Whitening?
We have all seen teeth whitening kits in boxes at grocery stores. But many of these kits have little to no effect, while some can even be risky if used improperly. For whiter teeth with a safe treatment, you will want to instead visit a professional for whom teeth is their realm of expertise. In other words, you need an experienced cosmetic dentist.
Professional teeth whitening works one of two ways: in-office treatments or premium kits to whiten your teeth at home. In-office treatments allow you to be sure that your treatment is done right and that you are getting optimal results. While take-home kits allow you to whiten your teeth from the convenience of your home. Choosing the right option for you depends on your situation and the severity of the stains you want to whiten.
Benefits of Teeth Whitening
A brighter smile with even a single treatment
Professional quality for a safer treatment
Balanced and even whitening across multiple teeth for consistency
Get a boost to your confidence in your smile
Tackle stains from foods, drinks, and smoking all at once
What Is the Process Like?
Tropic Dental Care can provide rapid teeth whitening with a bleaching solution in-office. This is ideal for patients who want to tackle some serious discoloration and be sure that they are in an expert's hands. Usually, the treatment session is only half an hour, though this can vary from case to case. But most patients will be able to leave Tropic Dental Care's office in thirty minutes with a smile that they cannot wait to share with the world around them. For at-home kits, we provide complete instructions and tips to ensure that your treatment also goes smoothly and produces optimal results.
Many patients will see the results they want after only one visit to Tropic Dental Care for teeth whitening in Riverside. However, your outcome depends on the state of your teeth and how strong any stains are. Some patients may need two or more treatments to get the final results that they love. For extreme cases, we tend to recommend simply getting dental veneers instead of doing too many whitening sessions, as they can eventually wear down your teeth. Typically, patients can see their improvements last for years, as long as they keep up healthy habits. For patients who still can't get enough coffee, tea, or tobacco, their results may not last as long. Your dentist at Tropic Dental Care can provide you with additional tips to help you prolong your teeth whitening results for as long as possible.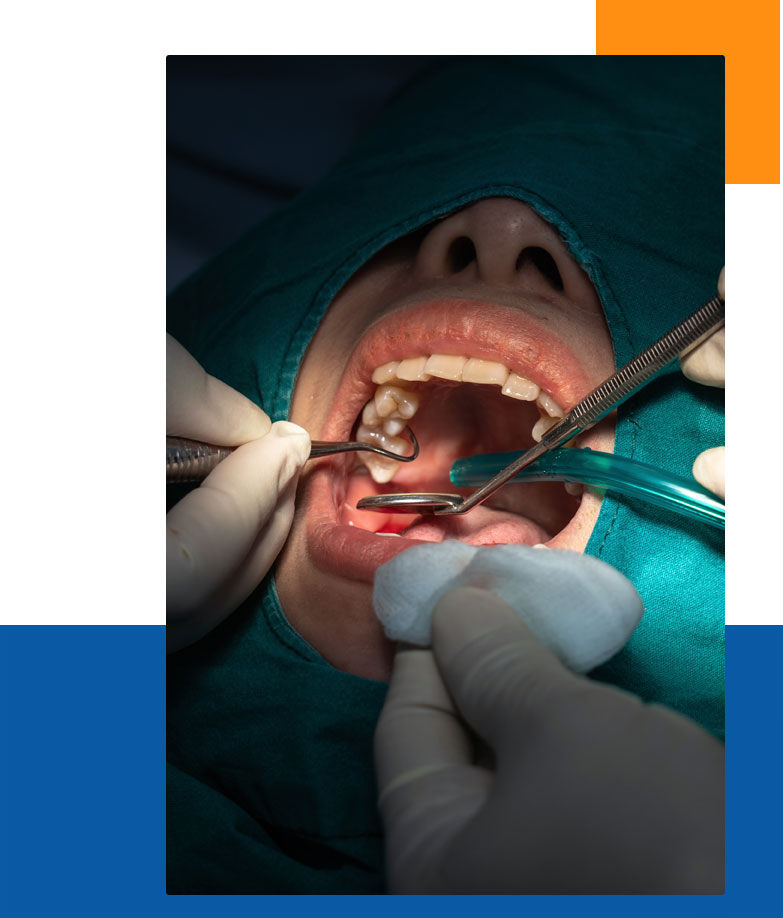 Is Teeth Whitening Right for Me?
Teeth whitening is a fast treatment but can provide significant results for patients. Don't underestimate the power of a professional cosmetic dental treatment! By boosting your smile's aesthetic, you can gain a boost to your quality of life and confidence in your smile. If that sounds like your kind of thing, then teeth whitening could be for you.
This treatment is perfect for patients who want to target stains or discoloration on their teeth. Maybe you can't get enough coffee, or enjoyed a few too many cigarettes. In either case, you might have teeth that aren't as white as they used to be. But teeth whitening can get them back into pristine shape. However, for more severe stains or discoloration, your cosmetic dentist at Tropic Dental Care might recommend our dental veneers option instead.
Having a smile that you want to share with those around you is something we believe everyone deserves. That's why Tropic Dental Care is here to help you get started on your ideal cosmetic dental treatments as soon as possible with outstanding results. Call us or use our online form to 
schedule your appointment
 for teeth whitening in Riverside today and take the first step toward getting a smile you will love sharing with friends and family. Contact us today to get a brighter smile for tomorrow and years to come.
Schedule Your Appointment Today