Dentures are about more than simply restoring your looks, they can provide lasting benefits for your quality of life overall. Having a large number of missing teeth comes with challenges left and right, including difficulty with speaking, eating, and feeling confident about your smile. That is why Tropic Dental Care is proud to offer patients personalized plans for dentures in Riverside to get their smiles back on their feet, so to speak. Contact us today to learn more about how dentures can provide a wide range of benefits and see if they are right for you.
Dentures are a dental prosthetic used to replace multiple teeth and restore oral function. While most people think of dentures as full sets of teeth, there are actually several different types to match your individual needs.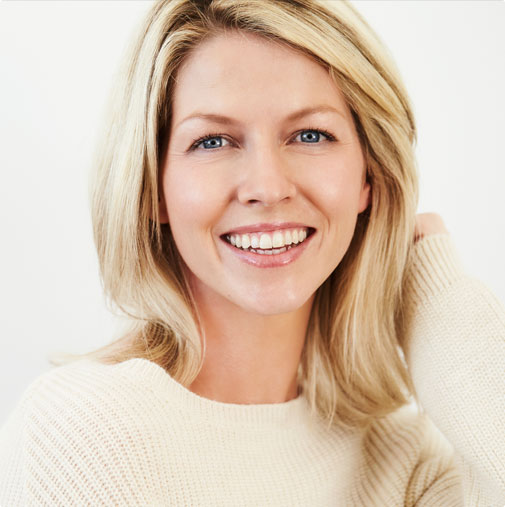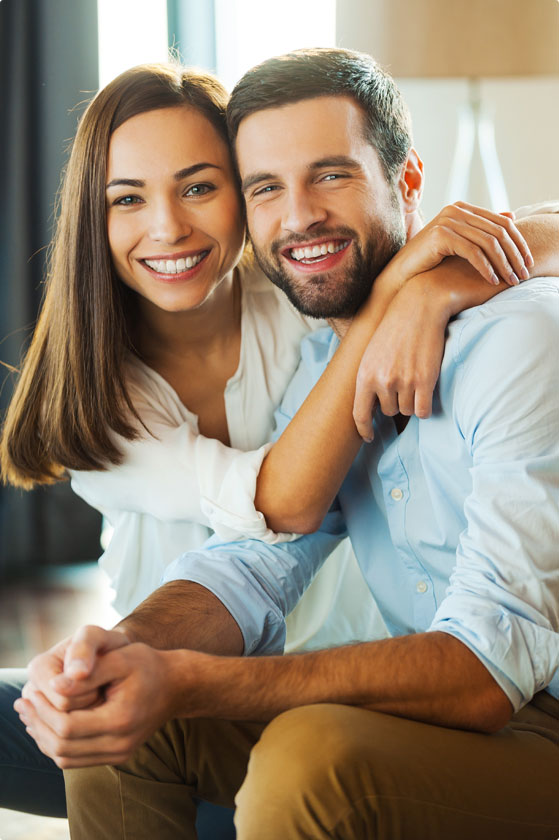 Partial Dentures
Partial dentures cover gaps in your smile, and they consist of several replacement teeth affixed to a gum-colored base. These are ideal for patients who still have some teeth, but are noticing the negative effects of tooth loss, such as difficulty chewing.
Full Dentures
Full dentures replace an entire row of teeth and are ideal for more significant cases of tooth loss. The change is outstanding, fully restoring your ability to eat and speak as soon as you get used to them. You can get full dentures for your top teeth, bottom teeth, or both.
Implant-Supported Dentures
Implant-supported dentures are becoming increasingly popular, as they are highly stable and are better for your gums. Instead of resting directly on your gums, these dentures are affixed to dental implants, providing enhanced stability and other benefits while also looking natural. They are best for patients who have enough jawbone mass to support their dentures.
Restore multiple teeth at once
Long-lasting result for a smile for years to come
Restore ability to eat, chew, and speak with ease
Easy to care for
Help prevent changes to jaw shape
Natural look and a stunning smile
What Is the Process Like?
Getting dentures usually takes a couple of visits to our office and a period of adjustment, but the end results are well worth it. First comes an exam, where we check your teeth and jaw to see if dentures will be your ideal solution. Some patients may be ready to get their dentures right away, while others may need some dental work in preparation. For example, maybe a severely damaged tooth needs to be pulled before you are ready for dentures.
As part of your exam, we take measurements and impressions to send off to the lab, so that your dentures are fully customized to fit your mouth and look like natural teeth. Once they are ready, you can come in for a fitting to see if they look and feel right. It can take a bit of time to get used to your dentures, but we provide you complete tips on how to adjust and care for them. If you notice any looseness or shifting, let us know and we can make further adjustments to get your dentures to fit perfectly.
Are Dentures Right for Me?
If you are struggling with the effects of tooth loss, the dentures could be just what you need. Living without all your teeth can not only lead to difficulty eating or speaking, but can eventually even change the shape of your jaw. Life is too short not to allow yourself to enjoy it to the fullest with a full set of teeth. To see if dentures are right for you, contact us today to learn more about this option and receive a personal evaluation.
We look at every aspect of your situation to match you with your ideal tooth replacement procedure. For many patients, dentures will be the best option, and we provide full information for you to decide on the type of dentures you will need. But if you are missing only a few teeth, then you might be able to benefit from dental implants or dental bridges as well.
Emergency Room or Emergency Dentist
Do not let tooth loss continue to impact your daily life anymore! With dentures, you can get your smile back and continue to enjoy all that comes with it. We believe that every patient deserves a smile they love sharing with those around them. That's why Tropic Dental Care is here to help you get started on your personalized dentures in Riverside as soon as possible. Call us or use our online form to schedule your appointment for a tooth replacement evaluation today and take the first step toward fighting back against tooth loss.